Mark supports the Australia Day Council of NSW each year since 2015 and has been Australia Day Ambassador for five consecutive years. He represented the Lockhart Shire hosted by The Rock Recreation Management Committee this Australia Day 2020.

"Your Auctioneer is Mark Warren, the best in the business. His efforts for charities such as "Save Our Sons" are well documented." 
– Alan Jones AO
"Recently, "Save our Sons" raised $600,000 (gross) for kids with the Duchenne's Muscular Dystrophy for their 2017 Gala evening at The Star. I was privileged and honoured to act as auctioneer and we achieved a live auction result upward of $270k (gross). We were thrilled to hear that we topped the auction result for the Gala evening. Alan Jones highlighted that this was, 'a phenomenal result."
"Mark Warren has to be up there with the Best. Professional, Charming, Funny & a Class Act"
– 

Eli

 

Eid

, 

Founder, Save our Sons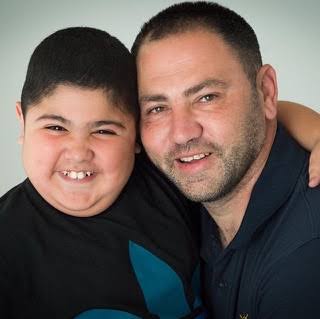 "Mark, just a quick note to thank you for the amazing job you did tonight in raising funds for my cause….brain cancer. I'm sure you are aware that I organise and attend similar charity functions almost weekly and have done so for the last 20 years. I can honestly say that the job that you did tonight was exemplary. You have a knack of commanding attention from the audience but at the same time allowing them to go with the flow. Also, you were very entertaining!!!"
– Dr Charlie Teo, AM
"Mark Warren, you're an absolute legend and the ultimate professional. You made this night, "A New Look for Brooke", brother. How you worked and interacted with the audience made this event as successful as it ended up to be. As we speak, funds raised for the night "A New Look for Brooke" are well above expectations and in excess of $90K.
– Brad Bruton, Event Organiser
"Mark, mate thank you so much for taking the time to attend my little girl's night and for being the MC for the event. Wow, what a great job you did! The smile that was on my girl's face was priceless, as we haven't seen it for a while now. Not only did you attend the event, you also brought with you two other legends Mark MG Geyer and Gary Freeman. We thank you from the bottom of our hearts! We had an amazing night!"
– Jason Turnbull, Father of Brooke Turnbull
"Mark was recently our auctioneer at the Sydney Airport Christmas Giving Appeal luncheon held in a hangar at the airport. The event was unique and ended up being a huge success. Mark entertained and engaged our guests who were extremely generous in their donations and bidding. Funds raised from the event supported the work of Ronald McDonald House across Australia. Thank you, Mark!"
–  Adele McIntosh, National Development Manager of Ronald McDonald House
"My two eldest daughters, Kennedi and Montanna, are both affected by Epilepsy. Although controlled it's a cause very close to our hearts, and I include extended family, like Mark Warren, whose efforts for charity really should be recognised.
His event introduction and skit were hilarious.
Mark rolled up his sleeves and got his hands dirty for my family.
The Epilepsy Foundation says thank you mate! As an MC and Auctioneer he is at the top of the tree".
Mark MG Geyer OAM (Random Westie)
Since 2002 the Men of League Foundation has been the port of last call for those within our sporting family facing tough times with inadequate resources. Please become a member and join one of our many committees across Australia to ensure our essential work continues to change lives. 
A group of kids from the bush could do with a helping hand.
Students at Walgett raised funds to build a multi-purpose sports court so they have the opportunities that most of us take for granted.
A brand new Landcruiser PRADO valued at nearly A$70,000 was the grand prize.
You'd like to support WIRES, PORT MACQUARIE KOALA HOSPITAL and the AUSTRALIAN RED CROSS in this time of national disaster relief ? You like a pie that's thin on pastry and BIG ON MEAT washed down with a great Australian cold gold courtesy of YOUNG HENRY'S? With every single cent going to our chosen charities, well it's on! With a CUME Social Media influence of over 800 000 these names might be familiar and now your chance to join these Bachelors and Bachelorettes including Jackson Garlick, Ciarran Stott, Jamie Doran, Elly Miles, Helena Sauzier, Vakoo Kauapirura, Jessica Brody, Emma Roche and Brittany Hockley (picture courtesy Instagram).